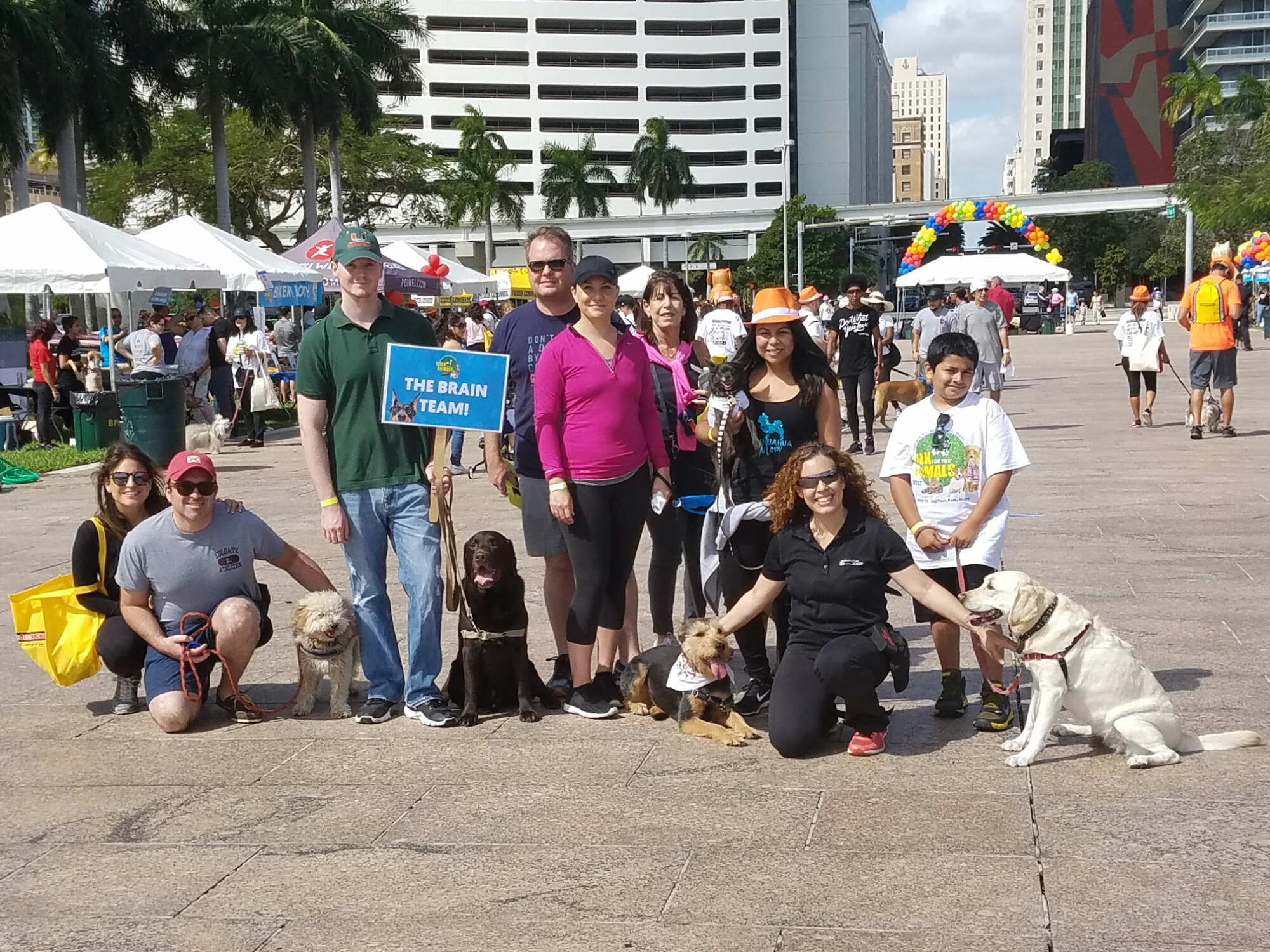 The brain team showed up to support the Humane Society of Greater Miami in all that they do for the many homeless dogs and cats in our community.
In just a short period of time, we exceeded our goal of raising $1000.00. A sincere thank you is in order to our donors and walkers.
A great time was had by all in downtown Miami.
The brain team will be back next year, with more "brainiacs" and of course, "brainier" than ever!